The Angel Comedy Live Podcast Festival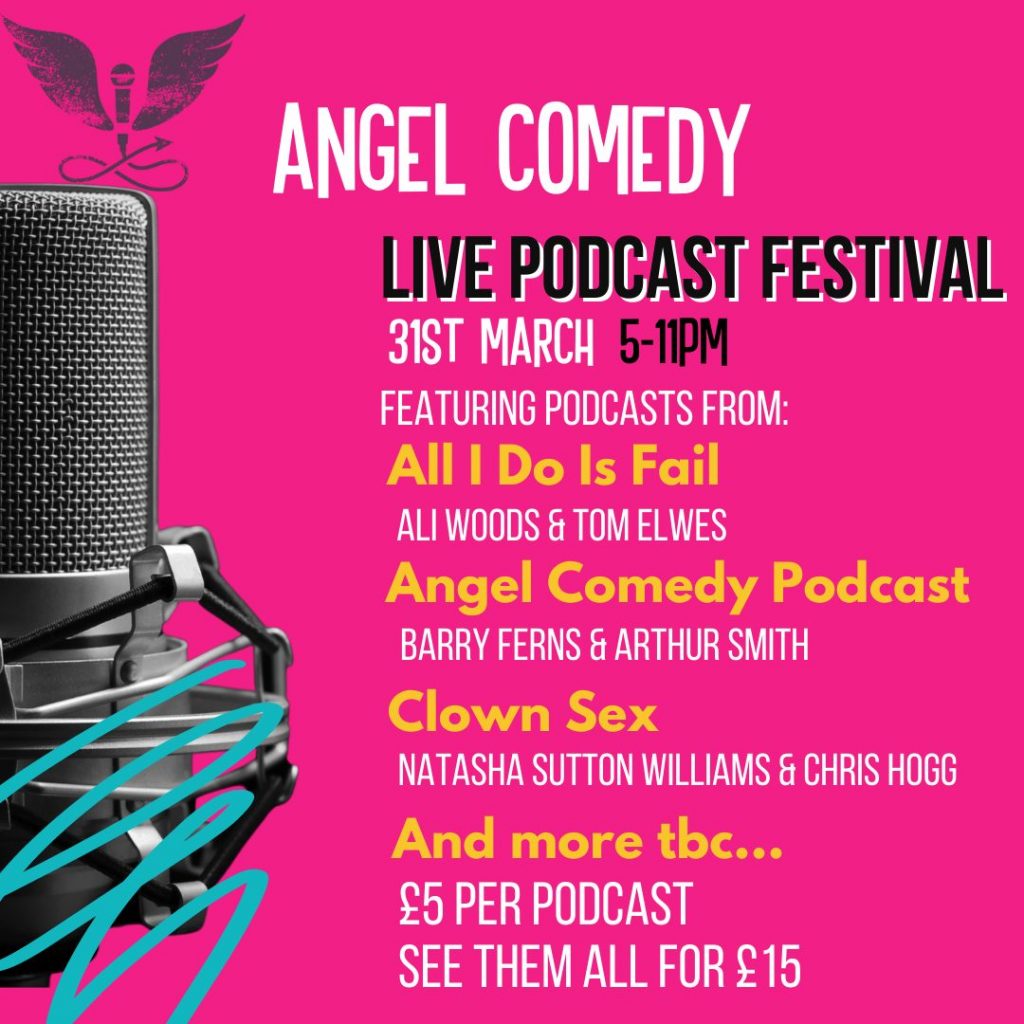 The Angel Comedy Live Podcast Festival is the first of its kind at the Bill Murray, and the perfect opportunity to come and see your favourite podcasts be recorded live.
The festival will take place over the course of the evening, with a variety of podcast recordings throughout – you can sit in on just one, or stay for as many as you'd like!
There will be a massive range in conversations and recording style, with audience participation very welcome across the night.
Find your new favourite podcast or sit in on one you're a top fan of throughout this busy evening of live podcast recordings!
Tickets:
One show/recording – £5 (please click on the links below to read more and purchase)
All Day Pass – £15 – click here to purchase
Programme:
5-6 pm – The Angel Comedy Podcast with Sunil Patel
6:30-7:30 pm – The Angel Comedy Podcast with Arthur Smith