ANGEL COMEDY SCHOOL
Since 2017 Angel Comedy has run a comprehensive programme of affordable courses, alongside our Second City training, at our venue, the Bill Murray.
As well as courses in stand up, joke and sketch writing, comedy film making and podcasting, clowning, & long and short form improv, we run special intensive courses with well known artists such as Simon Munnery, the Pajama Men, John Gordillo, and many, many more.
Keep reading for more information and sign ups for our current offering: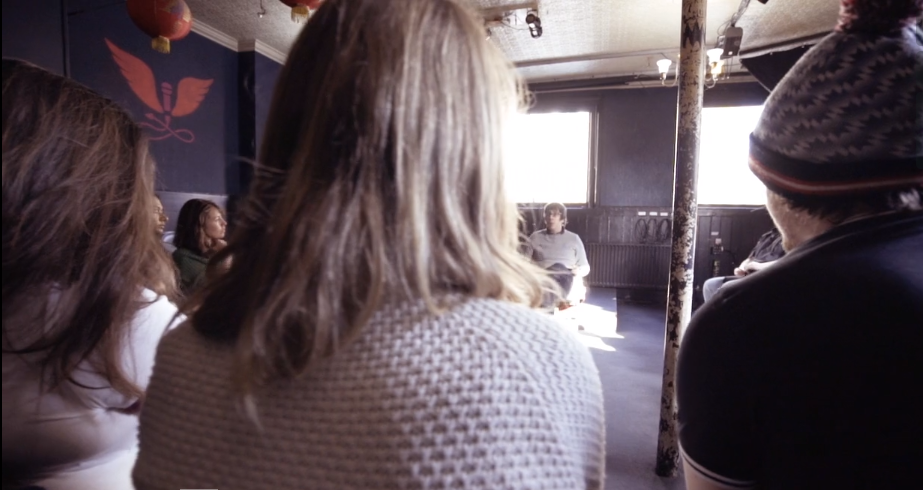 BEGINNERS STAND UP COURSE AND SHOWCASE
We will look at the very basics of stand up comedy, from learning how to write a simple "pull back and reveal" joke to how to apply for gigs on the London circuit. Applications are now open!
COMEDY MASTERCLASSES
A new cycle of workshops to try or refine particular skills with the guidance of an experienced voice from the comedy industry. Spaces will be limited, so make sure you book ahead. More info here.
FREE COMEDY WRITING GYM
A weekly session where an experienced comedy writer and performer will lead you in a number of writing exercises to get you writing. This is for anyone – whatever level – to get you out of the house, motivated, and writing. Every Saturday 12PM at The Bill Murray.
FIND YOUR COMEDY VOICE
VOICE aims to find and refine your authentic onstage persona, being your funniest, unforced self in front of an audience. VOICE is about building a comic persona that is full-blooded, explosively-funny and which can take on any topic. The course is led by John Gordillo "one of the key shapers of our modern comedy landscape" – The Guardian., one of the most respected directors in UK comedy.
ONE ON ONE SESSIONS
If you're looking for something more personalised, we offer one-on-one sessions with industry experts: Dec Munro's Outside Eye, Maria Shehata's Stand Up & Acting Coaching & Directing, and John Gordillo's Comedy Surgery. You can find more info below.
---