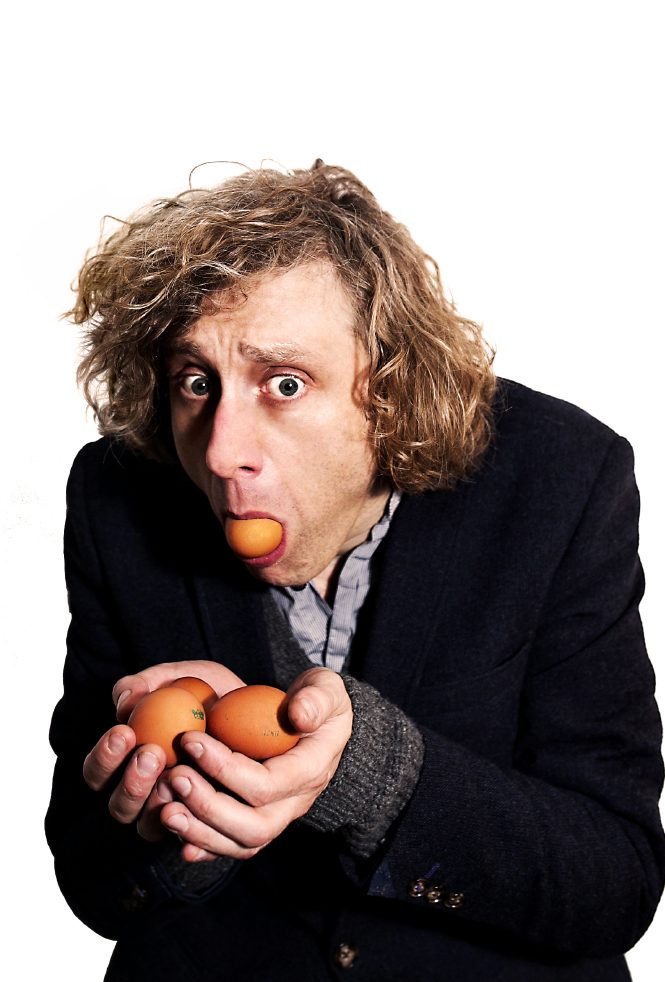 Upcoming Shows
We've always been massive fans of the luxuriously written words that stream out of Richard's mouth. He turns everyday tales of being slightly out of place in the world into magical journeys through a slightly skewwhiff mind. We always get people coming up to us afterwards saying they loved the 'character act' and we have to reassure them that this is pretty much Richard through and through.
I remember long ago in the before times (when the Bill Murray was but a dream), being at an open mic gig with Richard. It was a tough crowd, and they'd been particularly unimpressed with a surreal act in the first half. As it got closer to the time Richard had to go on, he started pacing back and forwards behind the stage, slowly working himself into a lather, a long, lean animal caged behind the curtains and determined to be free. When he burst onto the stage he took the crowd and shook them, and they just exploded – he unlocked their laughter mechanism and squeezed great bellows from them. Ever since that day I've never seen him not kill, and I've watched him in Edinburgh when he had an audience of three, including me.
Richard may be different to most acts on the circuit, but there's something there for everyone, and he's not obtuse or difficult, despite his penchant for sometimes rococo language. If you've never seen him, then you're in for a real treat, and it's only a matter of time before the rest of the world starts taking notice – he's simply undeniable.
Previous Shows Include: