Patti Harrison - Comedian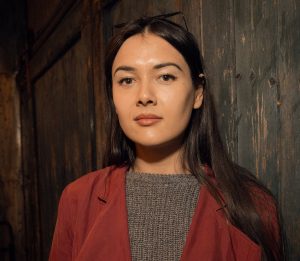 Biography
We decided to outsource the writing of these bios to Chatbot GPT, a terrifying step towards a dystopian future. Here's what they (?) had to say about Patti:
Patti Harrison is an American comedian and actor, known for her unique brand of humor and her advocacy for LGBTQ+ rights. She was born on June 27, 1991, in the United States, and began her career as a comedian in the early 2010s. Harrison's comedic style is characterized by her sharp wit, deadpan delivery, and willingness to tackle sensitive and controversial topics such as gender and sexuality. She has performed at numerous comedy festivals, including the New York Comedy Festival and the Just for Laughs Festival, and has been a regular performer on late-night talk shows such as "The Tonight Show Starring Jimmy Fallon" and "Full Frontal with Samantha Bee." In addition to her stand-up comedy work, Harrison has also appeared in several television shows and films, and has been recognized as one of the most promising comedians of her generation. She is also a prominent advocate for LGBTQ+ rights, and uses her platform to raise awareness and promote equality for all individuals, regardless of their sexual orientation or gender identity.
Right, looks like Chatbot needs a sleep. The last three bios it wrote have been pretty much the same. I suppose even Chatbots get tired.
I've loved Patti Harrison ever since I saw the song she wrote for Dua Lipa. I thought she stole the show in every sketch she was in in I Think You Should Leave. She's only been over to the UK a few times so make sure you take this opportunity to catch one of American Comedy's rising stars.
Previous Shows Include:
5:30pm on Sunday 19th February 2023 - The Bill Murray, London