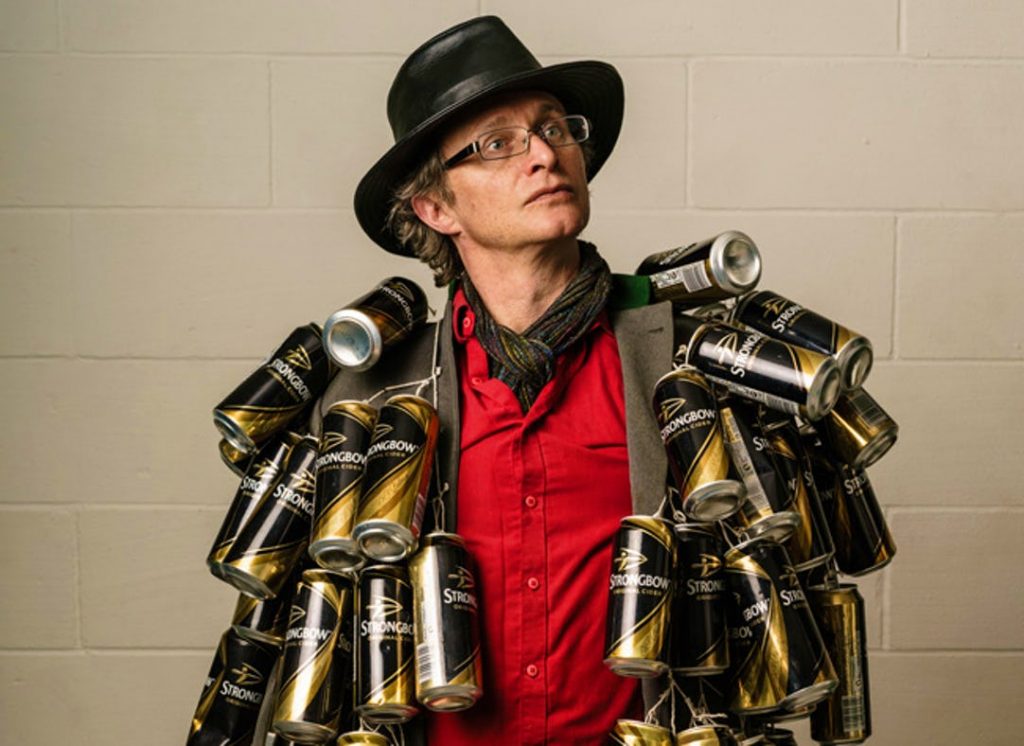 Upcoming Shows
Biography
Simon Munnery is without doubt one of the unsung geniuses and progenitors of most alternative comedy over the last 30 years.
His characters Alan Parker Urban Warrior and The League Against Tedium have timeless appeal. Just round the corner from us in an Angel basement, the oft forgotten Cluub Zarathustra nurtured his talents as well as those of Stewart Lee, Kevin Eldon, Richard Herring, Sally Phillips, Al Murray, Johnny Vegas, Peter Baynham & Julian Barratt. It was experimental and anarchic, part comedy club and part dada-ist nightmare. Bizarrely, most of the records of what transpired there got lost when a PhD researcher was committed to a psychiatric hospital, although you can read more in this oral history.
We're so lucky to continue that spirit of adventure by putting on shows with Simon, whether that's La Concepta, his intimate, fake, haute cuisine restaurant, or Fylmgeist, where he livestreamed himself from a box in the room the audience were in before it was fashionable.
Simon has been nominated for the Perrier, and made many, many TV and radio shows, most importantly Attention Scum (with Stewart Lee), which blew my young mind and made me realise there were no limits to what you could say or do with comedy. He's worked with everyone from Banksy to The Orb. He's just flippin fabulous, all right?
Back before me and one of the other people who help run Angel had anything to do with comedy, we had gone to the Edinburgh festival and watched Simon's show. Afterwards he invited the whole audience back to a garage he was renting around the corner, where he got us to pass around a 40ft scarf and sing the words he'd sewn into it as they passed us, like a giant, woollen tape loop. He then asked each of us for a word and concept, and improvised a bit of material out of it. It was an unforgettable afternoon, and captured what Edinburgh can really be when it lives up to its fringe spirit.
You can hear him chatting with our very own Barry Ferns on this episode of Angel Comedy podcast.
Please, please take the chance to see this absolute legend of comedy when you can. Every show and character is so different, and all will make you laugh yourself silly.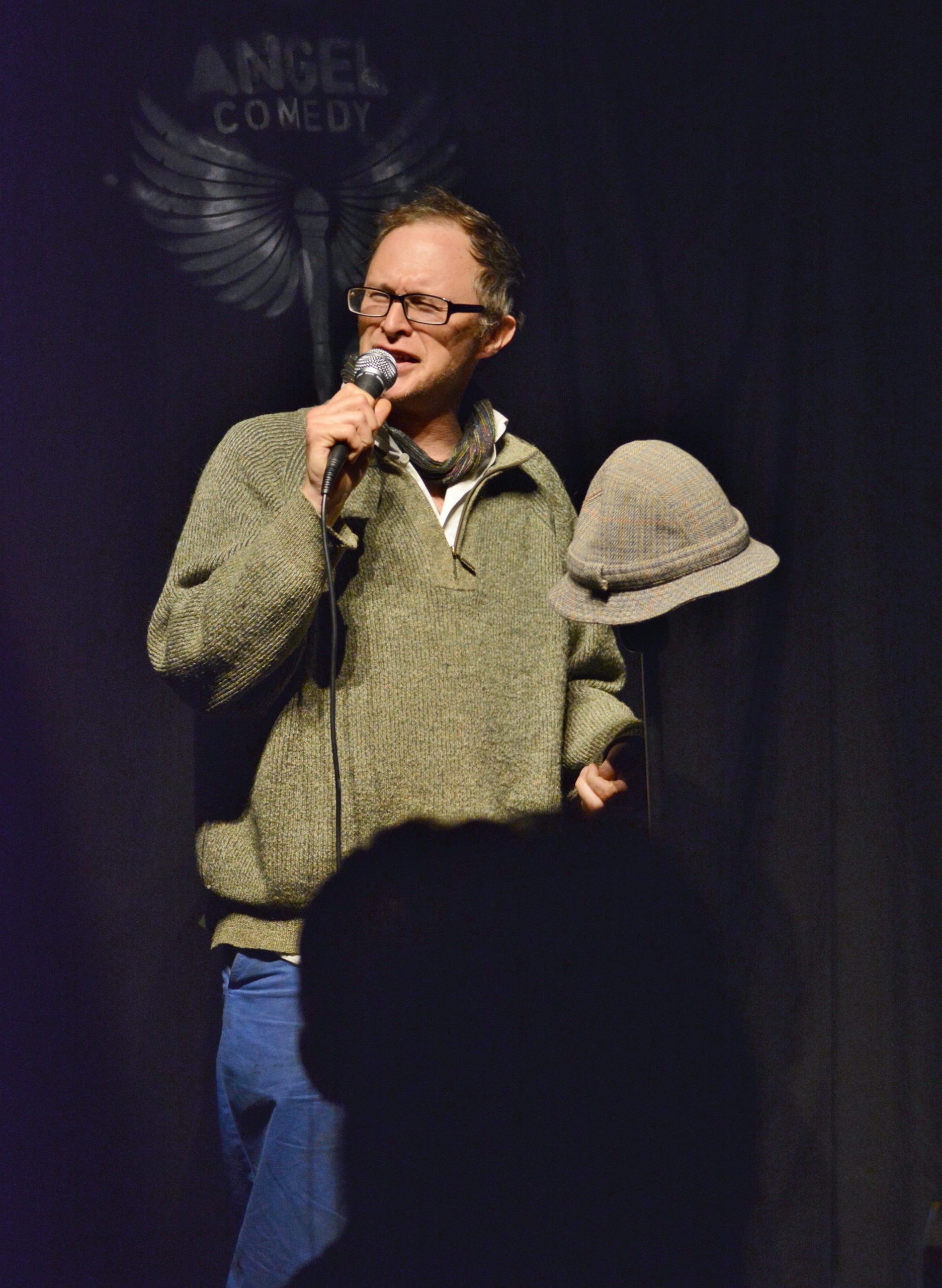 Previous Shows Include: