This is an extraordinarily difficult and uncertain time for much of the creative industry. Many of you have experienced a loss of work and income, and might be experiencing symptoms of anxiety, depression or a crisis of identity. Others will be struggling with isolation, or relationship issues heightened by close and constant contact.
The following therapists and life coaches have agreed to provide some pay-what-you-can or low-cost online therapy to our community at this difficult time. 
Please browse their profiles, visit their websites, and contact anybody that you feel drawn to, with a brief description of what you are looking for. They will reply as soon as they can.
Be well,
Angel Comedy.
---
Gemma Latimer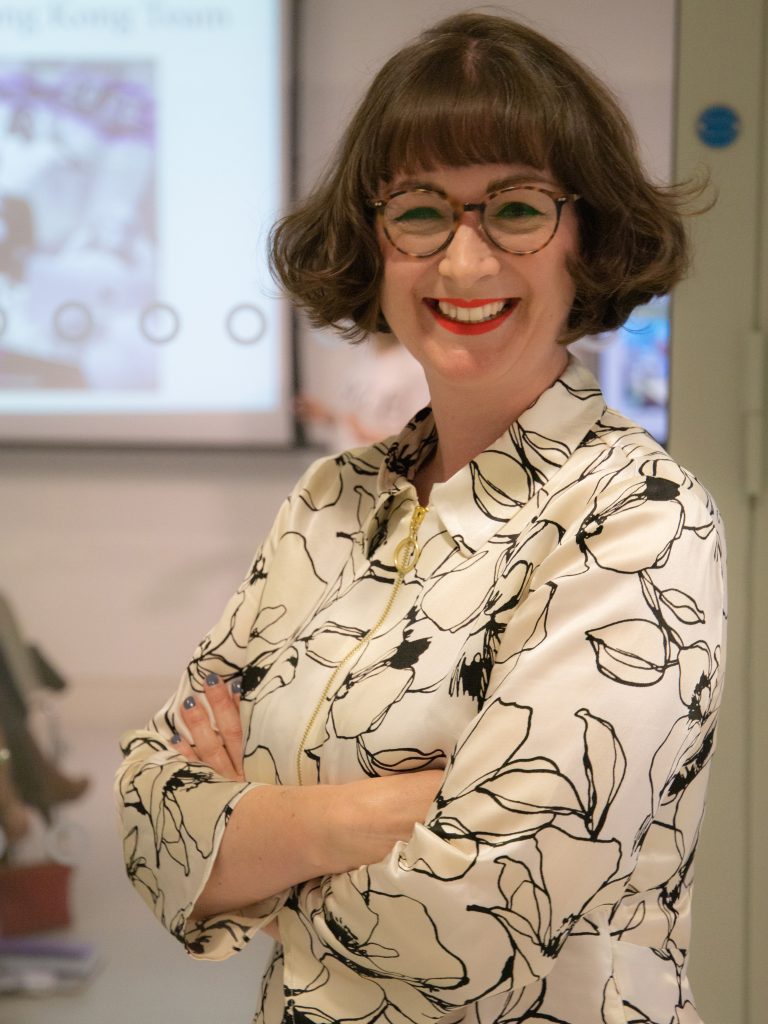 I am a qualified psychotherapeutic counsellor and BACP member, currently offering online sessions. As a counsellor I work creatively and holistically paying attention to what both mind and body are saying to support new awareness. I believe we all have innate potential inside us and sometimes need help finding and awakening that energy. As a warm, curious and authentic counsellor, I offer a safe and supportive space to help my clients identify their self-limiting beliefs, habits and live their most satisfying version of themselves.
I offer short-term and long-term counselling, tailored to your needs. Training in Gestalt, means I work person to person, observing the present moment with curiosity. Unlike approaches which focus on the individual working through issues, the Gestalt approach encourages working together through your problems as a shared exploration.
​
My approach allows me to work fluidly with various issues, including; anxiety, depression, bereavement, low self-esteem, mood and confidence, trauma, anger issues, panic attacks, relationship difficulties, stress, creative block and lack of motivation. With a background in the arts I have a particular interest in working creatively and experientially with clients, bringing experiences to life in the here and now.
Contact me to discuss temporary reduced fees based on your employment status during the COVID-19 epidemic:
07494 514980
www.kindlingtherapy.com
hello@kindlingtherapy.com
---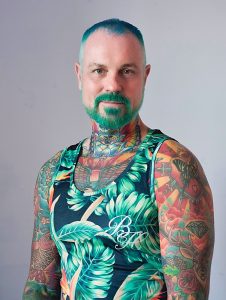 Dean Addams
Whether you need healing, empowerment, or just someone to listen in a safe and non-judgemental place; come along and have a session with me and let's see if I can help.
I have worked as a Gestalt therapist for nearly 20 years now. The German word 'gestalt' means 'pattern,' 'form' or 'constellation' and is loosely translated in English as 'the whole picture'. Gestalt therapy is therefore a way of exploring the psyche in a way that sees a person's feelings, body and mind as a whole – it's a holistic approach.
Whether the therapeutic journey is explicitly body-oriented, spiritual, experimental or practical – or a combination of all these approaches, I work differently with each one of my clients as each person is a unique individual. In every case, I completely respect and honour a person's values and beliefs. From my perspective, therapy is about two people engaging each other with their personal experiences and beliefs, their gender, sexuality, age and cultural backgrounds to grow and move together towards peace, aliveness, healing and happiness.
For the last few years I have been working in the entertainment industry myself, so I have some understanding of what the performers go through.
Fees concession (unwage /low income – daytime only) £20-30
Regular fees (depending on income – anytime) £40-60
---
Sarah Pearce
I am offering confidential, weekly online counselling sessions, providing a safe, non judgemental environment to explore issues that might be troubling you.
Sometimes life can knock us off our feet, and things feel unclear. We tell ourselves what we need, but feel pulled to do the opposite. Or our circumstances – particularly right now – do not allow us to support ourselves in the way we are used to. We might want something to change but we're not sure what.
I will support you to take some space – some stillness – for exploration. Together, we will look at what you're experiencing in your mind, body and soul in the here-and-now, and how past events, current circumstances or future worries might be impacting that.
I've been seeing clients since 2015, and am about to complete my Msc in Gestalt Psychotherapy. I have experience working with anxiety, depression, loss, chronic illness and trauma. Using a compassionate and creative approach, I work collaboratively with clients towards greater understanding, self acceptance and fulfilment. 
Please get in touch if you are interested in working together and I will email you with further details:  sarahpearcetherapy@gmail.com
NB: Because I am also involved in the comedy industry, I would unfortunately be unable to see stand up comedians. 
---
Anjali Puri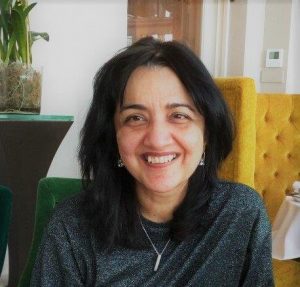 This is a difficult and uncertain time for many of us, and you may be feeling the impact of this. If you feel you could do with some support to find your balance amidst this crisis, please get in touch.
When life goes off the rails, it helps to know that we aren't alone in how we're feeling. Counselling and psychotherapy help us navigate through challenging times and process painful experiences. It can put us more deeply in touch with who we are and release our capacity to live authentically and wholeheartedly.
I use a flexible, empathic approach that is tailored to what my clients need. I especially have experience in working with bereavement and loss, anxiety, depression and issues of isolation and loneliness.
I have a BA (Hons) degree in psychology and a Diploma in Transactional Analysis Counselling. I am a member of UKCP, BACP and UKATA and am currently working towards a Masters degree in psychotherapy, specialising in Transactional Analysis.
I am offering up to 8 sessions free of charge during the Covid-19 crisis. Please get in touch with me via text 07483265088 or email anjalipuri.akhaldans@gmail.com and we can set up an initial call to discuss your needs.
---
Lizz Lewis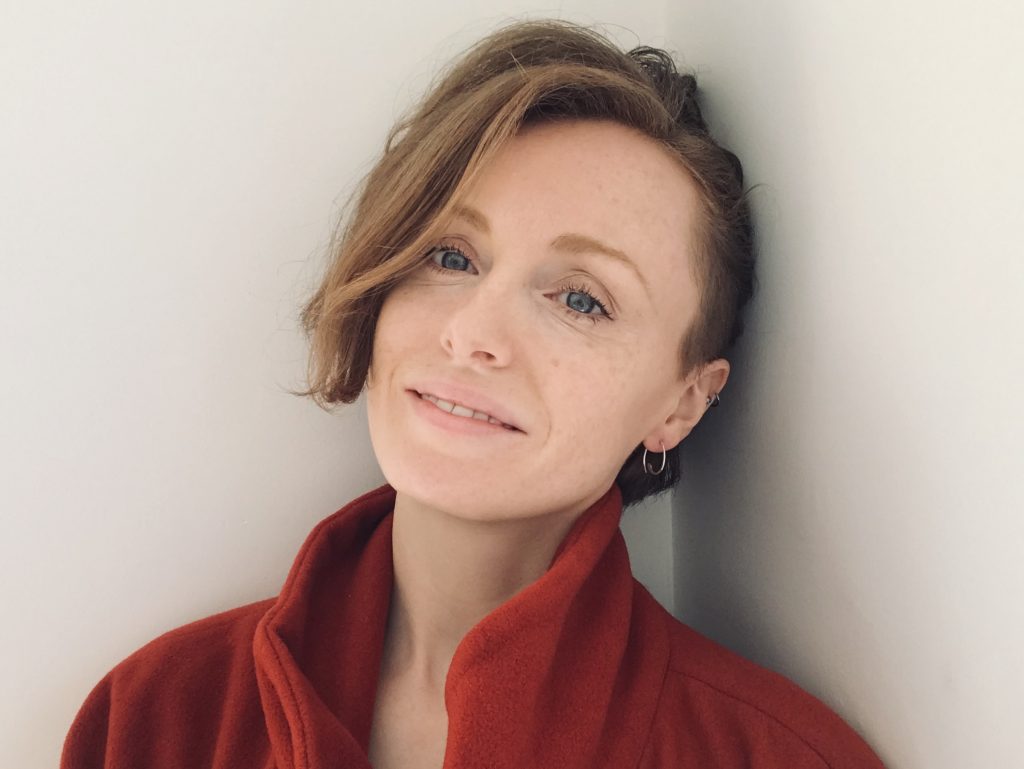 Feeling overwhelmed? Let's talk. Life is rarely straightforward, but in these times of global crisis, it makes sense that you are struggling more than usual. Are you finding it hard to manage the complexities of day-to-day life? Are you feeling anxious or concerned you can't cope? Are your relationships suffering? I can help. I work with people like you to explore the complexities of being human, untangle the messy bits and find new ways through. In our weekly sessions, we will take time to process what's happening for you now and understand the impact of your early experiences, current events and future concerns.
SPACES AVAILABLE ON WEDNESDAY AND THURSDAY EVENINGS VIA SKYPE. CONTACT ME FOR A FREE 20 MINUTE CONSULTATION. I offer 6-month goal-focused work. I integrate a relational framework that draws on attachment-informed psychodynamic theory and is grounded in interpersonal neurobiology. I use body and narrative processes to help you take charge of your life story. 
I am a Full Clinical UKCP Accredited Integrative Psychotherapist, bringing background in business, the arts and yoga. I work with people who are interested in making sense of their human experience and are ready for change. In addition, I lead social change campaigns to destigmatise mental health and am completing doctoral research.
Specialities: Anxiety, Relationships, Trauma
6-month, goal-focussed work
All sessions are 50-minutes and held on encrypted video-to-video platform Skype.
Free 20 minute consultation.
Fees: Discounts available for people whose income has been impacted by Covid-19. I offer a sliding scale from £50-£80 per session
​Lizz Lewis, Psychotherapist, MUKCP, MBPsS
www.lesslinear.life/psychotherapy
www.psychologytoday.com/profile/386860
---
Cally Beaton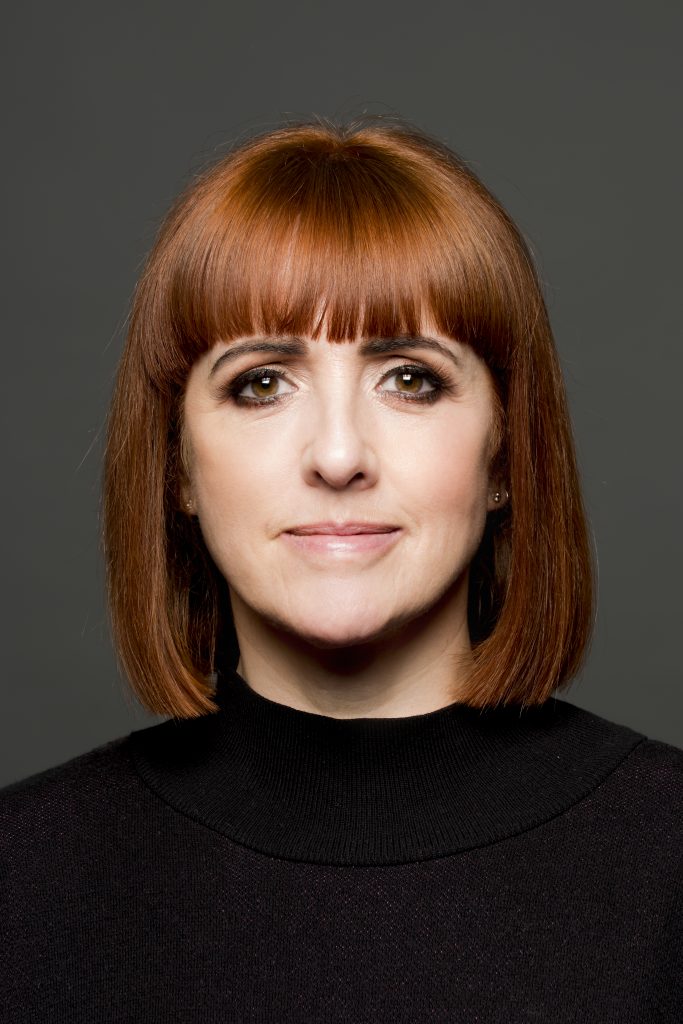 Cally Beaton is a Master Practitioner in Neuro Linguistic Programming and has worked for many years as a coach to the great and the good in industry, public life and politics. Until a few years ago, when her stand-up and speaking career took over, she ran a successful creative consultancy company, Road Trip Media, and is still active as a coach, mentor and trainer. 
Cally has held senior management positions at some of the biggest media companies in the world including MTV, UKTV and Viacom. Early in her career she headed an independent television production company that was bought by ITV (where a certain David Cameron was on the board). She left to set up her own company and went on to do a 10 year stint as Senior Vice President at the US studio giant Viacom, alongside her coaching and training work. 
Cally also works as a mentor and champion of gender equality across a range of industries. Her clients include: Bloomberg, Sony Pictures, UKTV, IMG, Endemol, Channel 4, Women in Film & Television, Sky Television, L'Oreal, Wella, and Disneyland.
COACHING QUALIFICATIONS
Master Practitioner, Neuro Linguistic Programming – 2004; Business Practitioner, NLP – 2003; Certificate & Diploma in Life Coaching – 2004
TERMS
I am offering one-off 60' coaching sessions during the Covid-19 crisis and my temporary fees are:
​
Those out of work or without income: Pro bono (subject to availability) 
Those in part time employment (inc. furloughed): £30 
​Those in full time employment (inc. furloughed): £45
 
If for any reason the above fee structure is not viable for you, I will aim to be flexible and discuss appropriate fees on a case by case basis.
cally@callybeaton.com
www.roadtripmedia.co.uk
---
Natali Cohen – Zestfulness Coaching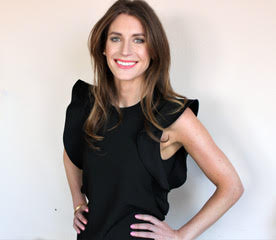 Natali Cohen the founder of Zestfulness is offering a  60 minute free coaching session, if you would like more sessions after the price can be at a very reduced fee and can for those in a dire situation the coaching will remain free of charge. 
Zestfulness is energy, enthusiasm and empowerment. Occasionally a helping hand is needed and the aim of Zestfulness coaching sessions, created by Natali, is to help a client to overcome their barriers in order to reach their full potential. Zestfulness uses unique techniques that allow each client to explore and realise their goals without being daunted by the process. A Zestfulness session empowers the client and encourages clients to put strategies in place to achieve things that they didn't believe they're capable of. Each session will be carefully tailored solely to the client's specific needs meaning that no two sessions are ever the same. We all have an inner zest, it is our choice if we are using it or not.
Natali@zestfulness.com
​www.zestfulness.com
https://podcasts.apple.com/gb/podcast/zestfulness/id1504309542
https://www.instagram.com/zestfulnesscoach/
https://open.spotify.com/show/6l4uanDDqqSB7ZYU4KoBoz?si=hRqxXpM4ShOmk4MB17nUFQ
---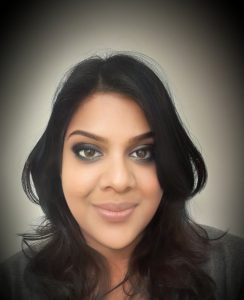 Sushila Barton-King
There are times in our life when we can feel sad, anxious, overwhelmed or unfulfilled. Therapy can provide support through challenging times, or space for the exploration of patterns that cause us to feel stuck and unhappy. I offer a warm, open and non-judgemental space where we can explore your unique needs together at your own pace.
I am an integrative psychotherapist which means I employ various therapeutic models to inform my work. I believe that each person has a unique experience and therefore requires a unique style of therapy. I am completing a doctorate in counselling psychology which enables me to draw on different psychological theories to help us explore in more depth.
I have over 15 years' experience working with adults and young people with severe anxiety, depression and trauma. Prior to my work within the field of psychotherapy and psychology I worked and trained as an actress in New York and London. I have experience in the world of performance and the specific challenges that may arise.
Fees:
I offer a free initial telephone consultation.
During Covid-19 – £20 – £40
Normal rates £50 – £70
Contact: Sushila Barton-King
Phone: 07590038188
Email: sushilabartontherapy@gmail.com
Website: www.bodhitreepsychotherapy.com
---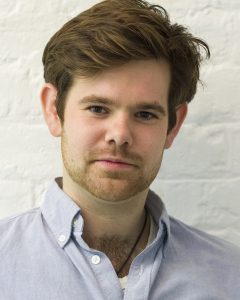 Hey there! 
I'm Chris, it's nice to make contact with you. 
I'm a Humanistic Therapist with a passion of working with artists. I work at the Royal Academy of Dramatic Art (RADA), supporting artists in their craft and mental health.
COVID-19 has temporarily (I hope) changed the way the world is. Many of us now face difficulties, be it in your day-to-day life, relationships, depression, loneliness, or your artform.
Humour and sensitivity are a big part of who I am as a person, and I believe that comedy and tragedy are closely linked. I find thinking in depth with another person stimulating, rewarding and refreshing. I have common sense and can see the irony in a situation. Through years of personal therapy, I've developed my emotional intelligence and I'm happy to share this with you.
I aim to offer a calm environment where together, we can work to create a personal plan which best suits you.
Feel free to contact me, and I'll do my best to assist you. Go well, Chris
My temporary fees per session during COVID-19 are:
£30.00 – Unemployed (excluding furloughed)
£40.00 – People in full/part-time employment (including furloughed)
020 3871 8689
---
I am a counsellor and business owner offering weekly 50-minute sessions via zoom for anyone who might want an empathetic, non-judgemental and confidential ear.  I have a certificate in counselling from Cosca (Scotland's professional body for counselling and psychotherapy) and continue to train in integrative therapy.  Having worked as a comedian 6 years ago, I have an understanding of the unique challenges of the industry can bring.  The first session with me (assessment session) is free with no obligation to continue- it's important you feel we're a good match.  After this initial session, my fees are as follows:
£10-£20 per 50-minute session – People out of work/on low income.

£20-£30 per 50-minute session – People in full time employment (inc furloughed).
---
And here are some organisations that are also providing services…
ELOP – LGBTQ+ Mental Health Services
CRUSE – Bereavement Care 
Headstrong – Counselling Services
The Awareness Centre (TAC) – Counselling Services