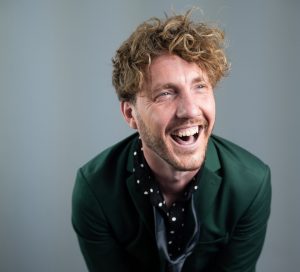 Biography
We decided to outsource the writing of these bios to Chatbot GPT, a terrifying step towards a dystopian future. Here's what they (?) had to say about Seann:
Seann Walsh is a British comedian and actor, known for his observational comedy and distinctive stage presence. He was born on July 2, 1985, in England, and began his career as a stand-up comedian in the early 2000s. Walsh's comedic style is characterized by his sharp wit, sarcasm, and ability to find humor in everyday situations. He has performed at numerous comedy festivals, including the Edinburgh Fringe Festival and the Melbourne International Comedy Festival, and has been a regular performer on British television shows such as "Live at the Apollo" and "Michael McIntyre's Comedy Roadshow." In addition to his stand-up comedy work, Walsh has also appeared in several British television shows and films, and has released several comedy albums. He has been recognized as one of the top comedians in the UK, and continues to tour extensively throughout the country and internationally.
OK, at this point Chatbot has got into a bit of a rut… if you check the bio of Paul Foot this is eerily similar. It also misses what Seann is most famous for. That's right! That he shot his last two specials at the Bill Murray!
I don't think I'm being biased when I say they were probably two of the finest things he's done, dealing with the fallout of celebrity culture and with mental health, and having an interesting family. He's also a great guest on podcasts and panels, and always looks like he's having the most fun in the room. 
Previous Shows Include: