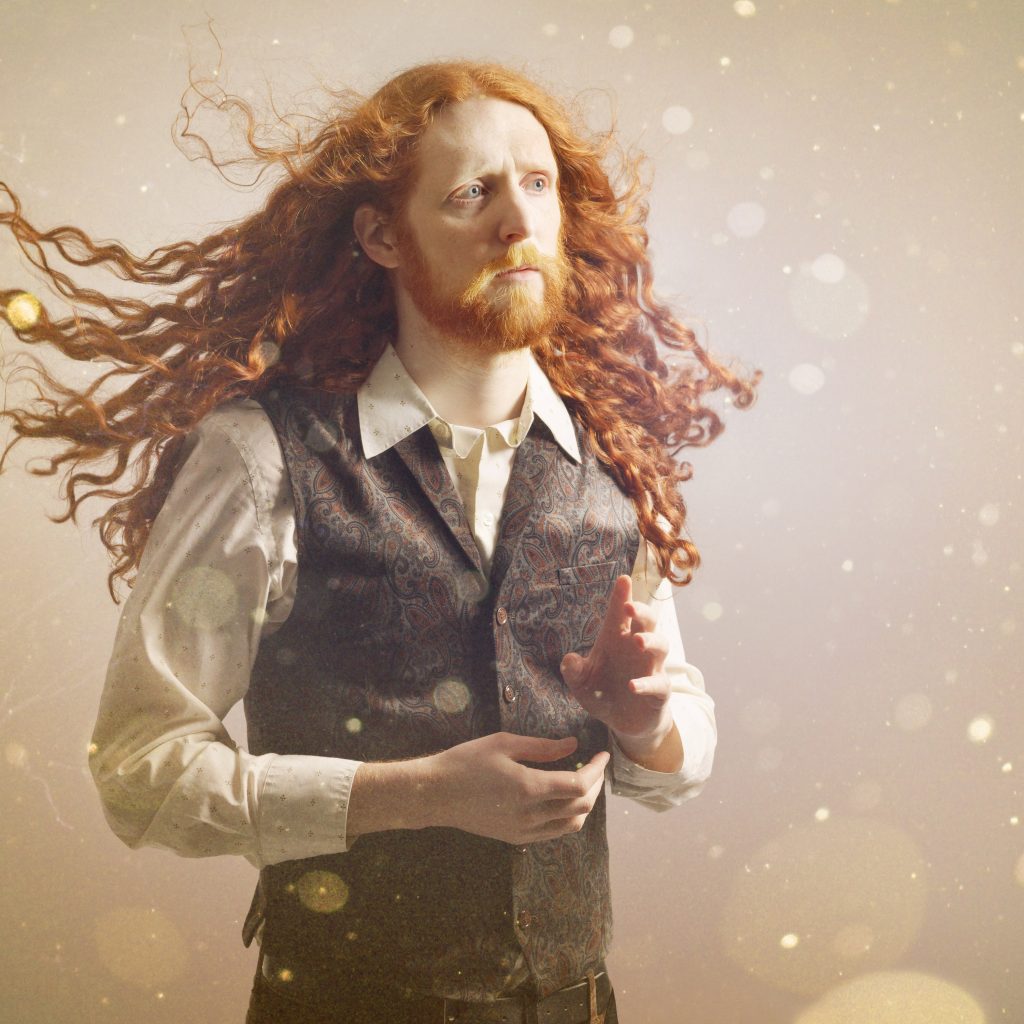 Biography
Everyone's favourite orange space-wizard has been playing Angel for a time, and we knew from the very first moment we saw him do his impression of the decapitated John the Baptist that he was onto something special. Normally with these bios I do a bit of a crib from their own website but his is written in his inimitable style and would pretty obviously have been a steal. So instead I'll have to rely on my boundless enthusiasm for this genuine original when I describe one of the funniest and loveliest comics on the circuit today.
ABK (as he generally goes by) has a smart line in comedy that is clever without being at all smug – where the intelligence is all there to enhance the joke and not to show off his learning. One of my favourite memories of one of his gigs was a Work-In-Progress he did with us where a slightly 'relaxed' hen night turned up just as his show was about to start asking to see 'some comedy'. Normally hens & stags are an insta-no, but I rolled the dice and they trooped in, and sat roaring with laughter when not in rapt attention. It made me reconsider my prejudices and showed that his comedy isn't some rarefied beast lacking mass appeal.
In fact, one of the very few wholesome stories to come out of the pandemic has been the success that ABK's short videos have been getting. You may have seen his Nordic Noir skit, which now has over 3 million views. Although be careful about falling down a Youtube hole if you do check them out like some people (but definitely not me) have been known to do. He also makes video games, most of them point 'n' click adventure games about how much he loves his girlfriend. ABK is wholesome for days…
At this point it would probably be churlish for me not to mention all the awards he's won:
Winner, Leicester Mercury Comedian of the Year 2017
Nominee: Amused Moose Comedy Awards 2017
Winner, NATYS New Act of the Year Show 2014
2nd, Laughing Horse New Act 2013
3rd, Leicester Square Theatre New Comedian 2013
Finalist, So You Think You're Funny? 2013
Really, if you haven't seen him in the flesh, come down and watch him. You're in for a real treat.
Previous Shows Include: