2 venues. 7 nights a week. 100% funny.
In the words of Time Out, we're "a comedy institution".
Angel Comedy brings you free, top notch comedy every night of the week at our original venue, upstairs at the Camden Head, Islington.
Since the November of 2016 there's been even more incredible comedy on offer, with the launch of our very own venue, the Bill Murray, just round the corner on Queen's Head Street. As well as a programme of amazing comedy, there's courses, rehearsal space, community projects and more. Oh, and it's also a lovely pub.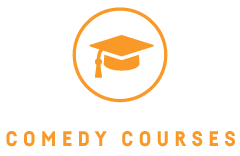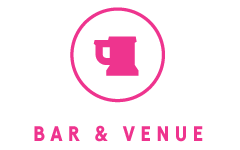 ---
WHAT'S ON @ THE BILL MURRAY
Wednesday

22/03/2017


7:00 pm - 8:00 pm
Smart, sharp and brilliantly astute, Kae Kurd is a young British-Kurdish stand up. Passionate about making politics accessible to young people, his comedy presents beautifully crafted slick routines with confident cutting edge flair.
Thursday

23/03/2017


7:00 pm - 8:00 pm
Earth's funniest footwear return with a brand new show of songs, sketches, socks & violence, taking on The Bard Of Avon himself. Howl at their Hamlet, roar at their Romeo & Juliet, and peer into their Coriolanus. Plus all the usual satirical nonsense from the Two Gentlesocks Of Verrucca.
"The unparalleled pinnacle of comedy puppetry" ★★★★★ Venue
Thursday

23/03/2017


8:00 pm - 10:00 pm
Laugh Out London presents a night of supremely good comedy in aid of Performers Without Borders.
This month with: Tim Key, Phil Wang, Nish Kumar, Lolly Adefope and host John Kearns
Friday

24/03/2017


1:00 pm - 2:30 pm
Are you a fan of comedy but now at home with a tiny human? Or maybe you're just fed up with baby groups and might explode if you have to sing one more round of 'wind the bobbin' up'? Well here is your salvation!
Screaming with Laughter is an afternoon comedy club, designed for parents with infants under a year old.
See the best acts from the TV and comedy circuit without having to book a babysitter!
Friday

24/03/2017


8:00 pm - 10:00 pm
Our flagship nights. Comedy nights that are professional, award-winning, exciting – and FREE! It's first come first served, so please arrive early to avoid disappointment: that means before 7pm on the weekends. Tonight's line-up includes: Alasdair Beckett-King, Maria Shehata, Adam Hess, and more!
Saturday

25/03/2017


3:30 pm - 4:30 pm
Drug-user Jack Barry is sick of being persecuted by the government and society for his beliefs.
As seen on Channel 4, Channel 5 and ITV2 and heard on Radio 4, the tour support for James Acaster and Joe Lycett has decided to do a show about everyone's favourite subject.
"An inventive flourish behind his likeable banter… a distinctive wit that should make him one to watch" – Steve Bennett, Chortle
Saturday

25/03/2017


3:30 pm - 5:00 pm
ThisIsYourTrial is an improvised comedy show where top comedians play lawyers prosecuting and defending charges set against YOU (or your mates). Judge Judy meets Whose Line is it Anyway. A critically acclaimed event that has stormed the Edinburgh Fringe for the last 4 years.
★★★★★Mirror
★★★★★ Mumble Comedy
WHAT'S ON @ THE CAMDEN HEAD
COURSES
MERCHANDISE
---
VISIT US
Angel Comedy @ The Bill Murray
39 Queen's Head Street, London, N1 8NQ
Angel Comedy @ The Camden Head
2 Camden Walk, London, N1 8DY
---
GET IN TOUCH