2 venues. 7 nights a week. 100% funny.
In the words of Time Out, we're "a comedy institution".
Angel Comedy brings you free, top notch comedy every night of the week at our original venue, upstairs at the Camden Head, Islington.
Since the November of 2016 there's been even more incredible comedy on offer, with the launch of our very own venue, the Bill Murray, just round the corner on Queen's Head Street. As well as a programme of amazing comedy, there's courses, rehearsal space, community projects and more. Oh, and it's also a lovely pub.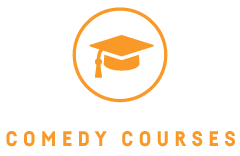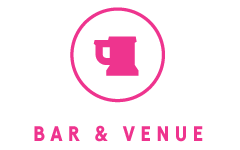 ---
WHAT'S ON @ THE BILL MURRAY
Sunday

19/03/2017


6:00 pm - 7:00 pm
"Blackburn-born Ilyas has a slickness more reminiscent of US comics, and the gags to back it up, though his most prized asset could yet be his bold, subversive streak"
The Guardian
Sunday

19/03/2017


8:00 pm - 10:00 pm
Monday

20/03/2017


7:00 pm - 8:00 pm
A rare opportunity to see ubiquitous character comic Adam Riches debut some brand new material for the very last time. With a script in his hand and a heart in his mouth, only some of the  personas you meet tonight will actually grow up to make something of their lives. So come witness bits come to (more…)
Monday

20/03/2017


8:00 pm - 10:00 pm
See the latest graduates from Chris Head's highly regarded stand-up course perform their show! Most of them are doing their first ever five minutes of stand-up and everyone is doing brand new material.
Starring Stacey Bird, Hannah Croft, Jonny Hammond, Jonathan Holman, Thalia Leon, Anna Lubelska, Molly Manners, Christian Odendaal, Annie Rickard Straus, Samuel Smith, Ben Smithies, Ripley Talbot.
Hosted by course graduate and Angel Comedy regular Robyn Perkins
Tuesday

21/03/2017


6:45 pm - 7:45 pm
Guilt! Regret! Hammer legend, vibe magnet and the countries leading John Deacon apologist yells into a well for approximately fifty five minutes.
Tuesday

21/03/2017


7:00 pm - 8:00 pm
Compulsive Irish over-thinker Eleanor Tiernan previews her brand new stand
up show. As seen on Comedy Central & RTÉ.
"A distinctive inspired comic mind" – Scotsman.
Tuesday

21/03/2017


8:00 pm - 10:00 pm
WHAT'S ON @ THE CAMDEN HEAD
COURSES
MERCHANDISE
---
VISIT US
Angel Comedy @ The Bill Murray
39 Queen's Head Street, London, N1 8NQ
Angel Comedy @ The Camden Head
2 Camden Walk, London, N1 8DY
---
GET IN TOUCH