2 venues. 7 nights a week. 100% funny.
In the words of Time Out, we're "a comedy institution".
Angel Comedy brings you free, top notch comedy every night of the week at our original venue, upstairs at the Camden Head, Islington.
Since the November of 2016 there's been even more incredible comedy on offer, with the launch of our very own venue, the Bill Murray, just round the corner on Queen's Head Street. As well as a programme of amazing comedy, there's courses, rehearsal space, community projects and more. Oh, and it's also a lovely pub.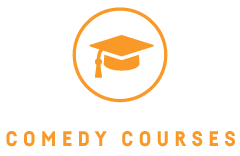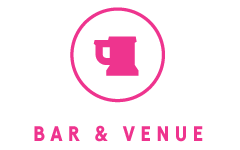 ---
WHAT'S ON @ THE BILL MURRAY
Monday

13/03/2017


6:45 pm - 7:45 pm
Join the ACMS team for a Comedy Quiz (Quite Hard) – £1 per person, and the winning team takes the pot!
Monday

13/03/2017


8:00 pm - 10:00 pm
Angel Hosts: ACMS (Alternative Comedy Memorial Society): Tired of your day-to-day life and its entertainment? Dismayed at not having a leftfield comedy night stuffed to the gills with hilarious invention? Well this might be the night for you!
Tuesday

14/03/2017


7:00 pm - 8:00 pm
'Effortlessly funny' (Three Weeks)
Tuesday

14/03/2017


7:00 pm - 8:00 pm
Religion. Rap. Pogs. Sexism. Gaviscon. Mental illness. Success. Decline. Commitment and coffee coasters. Join Joe as he tries to make sense of all this and more prior to his best before date. As seen/heard on: Channel 4, BBC Radio 4, BBC 6 Music, Radio 1XTRA. 'The room enjoyed his set' – NottsReview 'None of the (more…)
Tuesday

14/03/2017


8:00 pm - 10:00 pm
Tuesday

14/03/2017


10:15 pm - 11:15 pm
MAE MARTIN – DOPE
The star of Radio 4's award-nominated Mae Martin's Guide to 21st Century Sexuality, and as seen on BBC3's Live at the BBC, warms up her new stand-up show Dope for a run at the Melbourne International Comedy Festival.
'Quietly radical' (Guardian).
'Effortlessly amusing' (Times).
Wednesday

15/03/2017


6:45 pm - 7:45 pm
Due to popular demand, this is another chance to see Angel comedy crowd favourite and multiple award winner Alistair William's debut Edinburgh show PLUS exclusive first preview of the first 15 minutes of his 2017 smash show FOOD.
WHAT'S ON @ THE CAMDEN HEAD
COURSES
MERCHANDISE
---
VISIT US
Angel Comedy @ The Bill Murray
39 Queen's Head Street, London, N1 8NQ
Angel Comedy @ The Camden Head
2 Camden Walk, London, N1 8DY
---
GET IN TOUCH