2 venues. 7 nights a week. 100% funny.
In the words of Time Out, we're "a comedy institution".
Angel Comedy brings you free, top notch comedy every night of the week at our original venue, upstairs at the Camden Head, Islington.
Since the November of 2016 there's been even more incredible comedy on offer, with the launch of our very own venue, the Bill Murray, just round the corner on Queen's Head Street. As well as a programme of amazing comedy, there's courses, rehearsal space, community projects and more. Oh, and it's also a lovely pub.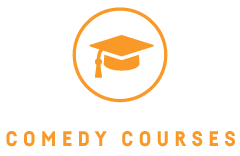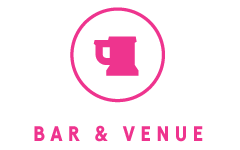 ---
WHAT'S ON @ THE BILL MURRAY
Sunday

09/04/2017


6:00 pm - 8:00 pm
Italians do it better. Or do they? Watch experienced comedians from Italy doing their first set in
English and judge by yourself.
Sunday

09/04/2017


8:00 pm - 10:00 pm
Queer as Jokes is a new comedy night where everyone on the bill has some connection with the LGBT+ community. If you want a line up of middle class white male comedians you're better off elsewhere.
Tuesday

11/04/2017


6:45 pm - 7:45 pm
Tony Law's works in progress using the stand up style of comedy. £5 to reserve a seat, or if any are left they will be free on the door. (more…)
Wednesday

12/04/2017


6:45 pm - 7:45 pm
So You Think You're Funny finalist and land mammal Alex Kealy presents his first hour of comedy. He performed it at the 2016 Edinburgh Fringe but cranks it into gear for one more night only, a lil' London victory lap.
Thursday

13/04/2017


6:45 pm - 7:45 pm
Guilt! Regret! Hammer legend, vibe magnet and the countries leading John Deacon apologist yells into a well for approximately fifty five minutes.
Friday

21/04/2017


1:00 pm - 2:30 pm
Are you a fan of comedy but now at home with a tiny human? Or maybe you're just fed up with baby groups and might explode if you have to sing one more round of 'wind the bobbin' up'? Well here is your salvation!
Screaming with Laughter is an afternoon comedy club, designed for parents with infants under a year old.
See the best acts from the TV and comedy circuit without having to book a babysitter!
Tuesday

25/04/2017


7:00 pm - 8:00 pm
Award-winning comedian Nathan Cassidy explores bravery in a volatile world. Do one thing every day that scares you – Cassidy at his brave and honest best. No gimmicks, no fucking about, no lies. ★★★★★ Broadway Baby – Edinburgh 2016
WHAT'S ON @ THE CAMDEN HEAD
COURSES
MERCHANDISE
---
VISIT US
Angel Comedy @ The Bill Murray
39 Queen's Head Street, London, N1 8NQ
Angel Comedy @ The Camden Head
2 Camden Walk, London, N1 8DY
---
GET IN TOUCH