2 venues. 7 nights a week. 100% funny.
In the words of Time Out, we're "a comedy institution".
Angel Comedy brings you free, top notch comedy every night of the week at our original venue, upstairs at the Camden Head, Islington.
Since the November of 2016 there's been even more incredible comedy on offer, with the launch of our very own venue, the Bill Murray, just round the corner on Queen's Head Street. As well as a programme of amazing comedy, there's courses, rehearsal space, community projects and more. Oh, and it's also a lovely pub.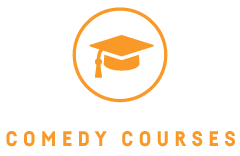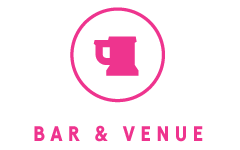 ---
WHAT'S ON @ THE BILL MURRAY
Wednesday

29/03/2017


6:30 pm - 7:45 pm
Wednesday

29/03/2017


8:00 pm - 10:00 pm
Comedians Sarah Bennetto (BBC Radio 4, Storytellers' Club, Glastonbury Backstage Radio) and Bec Hill (Sky's DC Fancast, CBBC's The Dog Ate My Homework) host a night filled with quizzes, quests and qu…omedy! All to raise money for Doctors Without Borders in Aleppo.
Thursday

30/03/2017


7:00 pm - 8:00 pm
Masud Milas follows up his first hour long show 'Routes' with new stories, ideas and humour out of his mouth from his thinking box.
Friday

31/03/2017


8:00 pm - 10:00 pm
Our flagship nights.
The nights that started our love affair with you guys (no, really, YOU hang up). Comedy nights that are professional, award-winning, exciting – and FREE! Shows start at 8pm (or earlier if we reach capacity)
It's first come first served, so please arrive early to avoid disappointment: that means before 7pm on the weekends. Tonight's line up includes Mo Gilligan, Ben Pope, Joe Sutherland, and more!
Tuesday

04/04/2017


8:00 pm - 10:00 pm
THAT PAIR and friends present Comedy for Kenya….
That Pair are fast-paced comedy duo Kat Bond and Lorna Shaw. Best-known for their live performances – their gigs combine sketches, stand-up, clowning and musical comedy. Join THAT PAIR and friends for a jam packed hilarious comedy charity night in support of an Action Aid initiative for volunteers to build new facilities for the girls at Kyuasini Primary School in Kenya. ALL proceeds of the night go to the build.
Wednesday

05/04/2017


8:00 pm - 10:00 pm
Ant Dewson presents some of the funniest musical comedians in the UK including impressionist and beatboxer Stefano Paolini (Dead Ringers, Radio 4), award-winning comedy songstress Kate Lucas ("a razor sharp wit" Broadway Baby), one-time blue-eyed boy of British pop Quint Fontana ("raucously entertaining" The Guardian) and Musical Comedy Awards audience favourite Jon Long ("clever gags and witty songs" Bruce Dessau). Best of all, it's free to get in.
Saturday

08/04/2017


4:00 pm - 5:30 pm
Come to support and watch some stand ups doing their first ever gig, after taking our 5-week stand up course. MCed by a professional comedian. (more…)
WHAT'S ON @ THE CAMDEN HEAD
COURSES
MERCHANDISE
---
VISIT US
Angel Comedy @ The Bill Murray
39 Queen's Head Street, London, N1 8NQ
Angel Comedy @ The Camden Head
2 Camden Walk, London, N1 8DY
---
GET IN TOUCH