2 venues. 7 nights a week. 100% funny.
In the words of Time Out, we're "a comedy institution".
Angel Comedy brings you free, top notch comedy every night of the week at our original venue, upstairs at the Camden Head, Islington.
Since the November of 2016 there's been even more incredible comedy on offer, with the launch of our very own venue, the Bill Murray, just round the corner on Queen's Head Street. As well as a programme of amazing comedy, there's courses, rehearsal space, community projects and more. Oh, and it's also a lovely pub.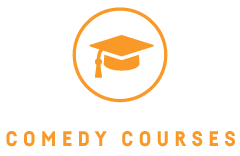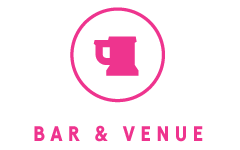 ---
WHAT'S ON @ THE BILL MURRAY
Saturday

25/03/2017


5:00 pm - 6:00 pm
Maria Shehata is an American stand up comedian born and raised in Columbus,
Ohio before moving to New York, LA, and now London. Maria's conversational
delivery and no-nonsense candor has been charming audiences across the US,
UK, and Europe. She has been featured on Comedy Central's "The Watch List,"
Showtime's "Bridging the Gap," and Nuvo TV's "Stand Up and Deliver."
Saturday

25/03/2017


8:00 pm - 10:00 pm
Our flagship nights.
The nights that started our love affair with you guys (no, really, YOU hang up). Comedy nights that are professional, award-winning, exciting – and FREE! Shows start at 8pm (or earlier if we reach capacity)
It's first come first served, so please arrive early to avoid disappointment: that means before 7pm on the weekends. Tonight's line up includes Nick Elleray, Darius Davies, Radu Isac, and more!
Monday

27/03/2017


6:45 pm - 7:45 pm
Cult comedy idiot Joz Norris (Weirdos, ACMS, Comedians' Cinema Club, ITV, ITV2, Dave, Channel 4, E4, BBC Radio 4, BBC Radio 4 Extra) returns to the Bill Murray with a brand new solo show of comedy, storytelling, nonsense, music, feelings, thoughts, and conceptual theatre musings.
Monday

27/03/2017


8:00 pm - 10:00 pm
Angel Hosts: ACMS (Alternative Comedy Memorial Society): Tired of your day-to-day life and its entertainment? Dismayed at not having a leftfield comedy night stuffed to the gills with hilarious invention? Well this might be the night for you!
Tuesday

28/03/2017


7:00 pm - 7:50 pm
"Double act Lola and Jo are fantastic…a gallery of neurotic weirdos" – Shortcom, "Staffing a sketch show with awful people makes for solid comedy" – The List, "Gets my vote" – Time Out, "Irrepressible energy" – The Scotsman
Tuesday

28/03/2017


8:00 pm - 10:00 pm
Tuesday

28/03/2017


8:30 pm - 9:30 pm
2016 Chortle Best Newcomer Nominee, 2015 New Act the Year, and BBC New Comedy award Finalist Michael Stranney, invites you as his character Daniel Duffy, to attend a tourist board presentation for his beloved hometown of Ballybeg. Come explore the bizarre people and places that make up this isolated Northern Irish community, with Daniel as (more…)
WHAT'S ON @ THE CAMDEN HEAD
COURSES
MERCHANDISE
---
VISIT US
Angel Comedy @ The Bill Murray
39 Queen's Head Street, London, N1 8NQ
Angel Comedy @ The Camden Head
2 Camden Walk, London, N1 8DY
---
GET IN TOUCH