2 venues. 7 nights a week. 100% funny.
In the words of Time Out, we're "a comedy institution".
Angel Comedy brings you free, top notch comedy every night of the week at our original venue, upstairs at the Camden Head, Islington.
From November 2016 there's even more incredible comedy on offer, with the launch of our very own venue, the Bill Murray, just round the corner on Queen's Head Street. As well as a programme of amazing comedy, there'll be courses, rehearsal space, community projects and more. Oh, and it's also a lovely pub.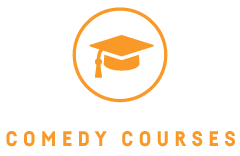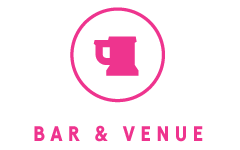 ---
WHAT'S ON @ THE BILL MURRAY
Tuesday

28/02/2017


8:00 pm - 10:00 pm
A night full of potential and variety – featuring stars and experienced acts trying new material and some acts trying stand up for the first time.
Wednesday

01/03/2017


6:45 pm - 8:00 pm
Previews from two outstanding stand-ups
Jonny Pelham – as seen on Russell Howard's Stand up Central and Live from the BBC (★★★★ The Sunday Times, The Scotsman, The Daily Mirror).
Multi award winning idiot Harriet appears in Jo Brands new Channel 4 sitcom Damned and has supported Katherine Ryan and Isy Suttie on their nationwide tours ("A very funny new stand up" – Time Out)
Thursday

02/03/2017


6:45 pm - 7:45 pm
SIMON LUKACS SHOWS HIS RANGE
Upstairs Downton (Edinburgh Fringe sell-out three years running) and The Petting Zoo ("Improv supergroup" Time Out) person Simon Lukacs creates a "staggering" "array" of "characters" using his mouth, brain, hands and body
"Sparkling satirical wit" ***** Edinburgh Guide
"The kind of good humour and imagination that marks out the best" **** TV Bomb
Sunday

05/03/2017


6:00 pm - 7:00 pm
Following a bad break-up (is there ever a good break-up?), David somehow gained custody of Mittens. Blending his stand-up and storytelling, David leads you on a journey of what it's truly like to be a cat owner, and the comical occurrences that come with it. "David has a wealth of jokes and off the cuff remarks." Chortle
Sunday

05/03/2017


8:00 pm - 10:00 pm
Sketchatron first roamed the earth 2008-2012 in many venues around the UK, becoming the biggest sketch comedy showcase in the country, hosting the best acts on the circuit at the time: Pappy's, The Penny Dreadfuls, Anna & Katy, Will & Greg, Tommy & the Weeks and many, many more. Was it before your time? SKETCHATRON FEELS SORRY FOR YOU. Because it was brilliant. Actually some of those people are still around but boy, are they old now.
However, not all hope is not lost. Sketchatron resurrects gloriously at The Bill Murray to bring you the very best sketch comedy once again.
Thursday

09/03/2017


6:15 pm - 8:00 pm
Prepare yourself for the ultimate showdown – Star Trek vs Star Wars! Geek culture collides in this fight to see which is better, a galaxy far far away or the final frontier. Hosting this passionate, explosive and heartfelt panel show, Rik Carranza brings top guests from all over the country in this battle for sci-fi superiority.
Wednesday

22/03/2017


7:00 pm - 8:00 pm
Smart, sharp and brilliantly astute, Kae Kurd is a young British-Kurdish stand up. Passionate about making politics accessible to young people, his comedy presents beautifully crafted slick routines with confident cutting edge flair.
WHAT'S ON @ THE CAMDEN HEAD
COURSES
MERCHANDISE
---
VISIT US
Angel Comedy @ The Bill Murray
39 Queen's Head Street, London, N1 8NQ
Angel Comedy @ The Camden Head
2 Camden Walk, London, N1 8DY
---
GET IN TOUCH