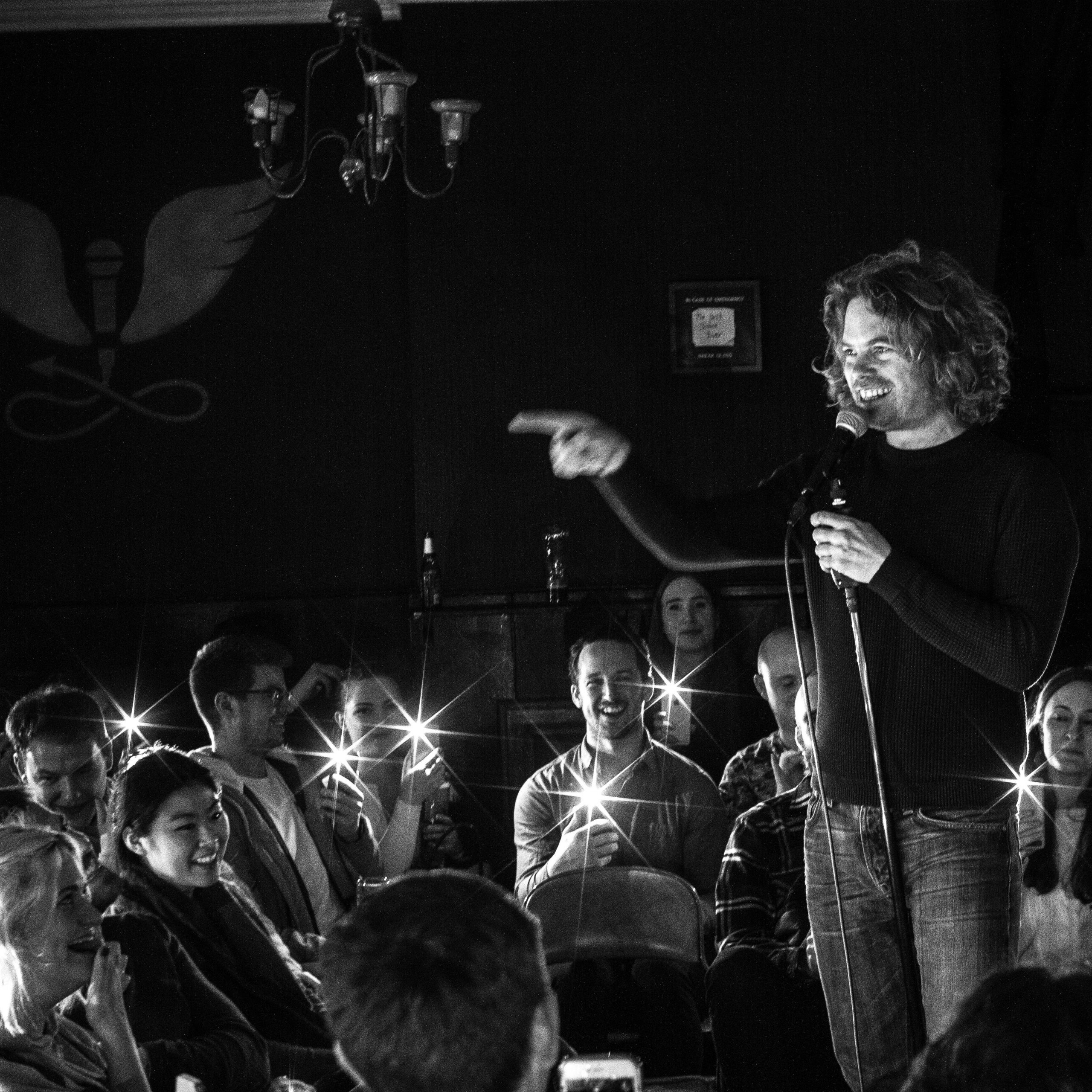 Learn to MC - Comedy Course (Week 3)
Sunday 3rd April 2022, 1:00pm to 4:00pm - courses
In stand-up comedy, the MC or compere is often the unspoken hero of any comedy night. An MC will set up the vibe of the evening and choreograph the night. Angel Comedy is known for it's friendly atmosphere and great MCs. Orchestrated and taught by Angel Comedy's Barry Ferns, this course is uniquely designed to bring you into the world of MCing.
The course will cover all aspects of MC-ing including how to create a fun environment, how other comedians MC, different MC styles, finding your own style, and also how to be funny, a safe pair of hands at the same time as taking risks and creating a spirit of play. The course is not designed for extreme novices, but newer comics are welcome.
BARRY FERNS: Barry has been a resident MC of Angel Comedy for 12 years and was nominated for best compere at the Chortle Awards in 2014.
Sundays 1-4pm
Dates: 6th Mar, 20th Mar, 3rd Apr and 17th Apr
Maximum 12 participants per class - the classes will take place in a small space, so only vaccinated people are able to attend. Masks are not possible - so be aware that you will be in close proximity to others. Email Barry Ferns on mr.barryferns@gmail.com with your experience level, interest and to ask any questions that are not answered in the above.
Presented by
0