Let's Write Sketch Comedy!


Saturday

01/04/2017


10:00 am - 5:00 pm

Improv: Go For It!


Sunday

02/04/2017


10:00 am - 5:00 pm
course 1: sketch writing
Let's write sketch comedy! In this course, we'll cover all the tools you need to write sketches, solo or with an ensemble. The workshop focuses on using improvisational theater to discover and create quality sketch comedy.
By the end of the course, participants will have several workable premises and at least one sketch outlined.
course 2: improv: go for it
It's time to stop thinking so much and just go for it! This workshop is
designed to get you out of your head and into the scene. Improv is about
trust – trusting your partner, and most importantly, trusting yourself. And
like editing, it's a skill we can learn. You know those bold moves you love
seeing but never seem to make? Well, now is the time to focus on the skill
that helps you make those moves. Focus on confident choices, reckless
agreement, and unapologetic support. Go for it!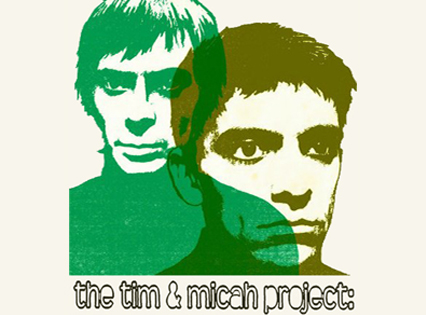 the tim&micah project bio:
Seasoned sketch comedians Tim Soszko and Micah Philbrook have worked side by side for many years and at many different places. Out of their desire to bring inventive and distinct work to the sketch comedy scene, they created the tim & micah project. Now they work together to transcend expectations and warp minds.
the tim&micah project is a turtlenecked, sketch comedy duo created by Tim Soszko and Micah Philbrook, aiming to do something different in the world of sketch comedy. Since 2006, we've toured around the USA (LA, New Orleans, Austin, Utah, New York, etc) teaching and performing improv and sketch comedy together. we've worked with The Second City, iO, The Annoyance, pH productions, The Cupid Players, The New Movement, Barrel of Monkeys, and The Playground, among many others.
As the tim&micah project, we have written and performed 8 original sketch comedy revues, produced a full length sketch comedy pilot episode, and become a fixture in the Chicago sketch comedy scene.
We love sketch comedy because it allows us to use any aspect of theater, performance or art in each scene. In fact, we pride ourselves on combining different styles and forms to create something the audience has never seen. On stage, the tim&micah project attempts to engage our audiences with absolute absurdity, playful eloquence, and a ridiculousness that focuses on the shared experience. we utilize many methods of performance, with every choice being purposeful and meticulously scripted to achieve our goal of eliciting an audience reaction.
—
individual bios:
Tim Soszko performs with the tim&micah project, Bri-Ko (an all silent sketch comedy group) and The Deltones (a musical improv group). He teaches all sorts of classes with Second City, IO Chicago, The Actors Training Center, Loyola University and Columbia College to name a few. Tim is also a voiceover artist, writer of sketch comedy, director of many sketch and improv groups, and a producer of the Chicago Sketch Comedy Festival. He has been all over the United States, Canada and Europe, teaching and performing. Many people find Tim funny….his wife and children do not.
timsoszko.com
Micah Philbrook is an improvisor, actor, writer, director, and teacher based in Chicago. He is half of the tim&micah project, an avant garde
sketch comedy troupe; a founding member of pH Productions, an award winning theater ensemble known for original comedic works; the executive producer of That Sunday Show, a modern comedic variety show; and he's a regular performer with Those Who Can't, an improv showcase featuring teachers of improvisational theater. Micah has toured the atlantic ocean and the caribbean sea on cruise ships, performing with The Second City, toured the United States and Canada with the tim&micah project and pH productions. Since 2008, Micah has been a faculty member of the Second City Training Center in Chicago where he has taught over 100 classes in the comedic arts.
[micahphilbrook.com]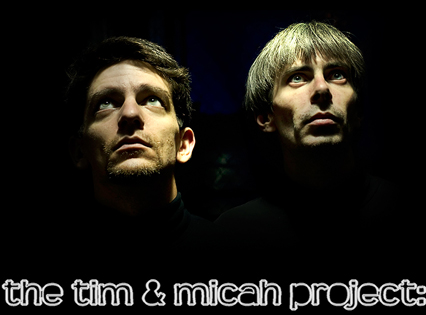 Location
Address:
39 Queen's Head Street,
London
,
N1 8NQ
,
United Kingdom
Description:
Our new venue, opened November 2016.  A permanent dedicated venue for London's loveliest comedy night. Enjoyed your visit? Why not leave us a review?