Week 1


Monday

03/04/2017


1:00 pm - 5:00 pm

Week 2


Monday

10/04/2017


1:00 pm - 5:00 pm

Week 3


Monday

17/04/2017


1:00 pm - 5:00 pm

Week 4


Monday

24/04/2017


1:00 pm - 5:00 pm

Week 5


Monday

01/05/2017


1:00 pm - 5:00 pm
Have you ever gone into an audition and come away disappointed? If so this workshop is for you. Like any other profession, comedians and actors need PRACTICE.  In this 5 week course you will discover how to read any script and find your personal angle on the character, so that when it comes to auditions you can make strong acting choices and stand out from the crowd. You will build your acting skills and confidence in a supportive environment.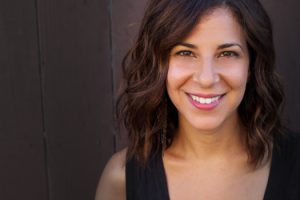 About the Instructor: Maria Shehata has over seven years of acting and auditioning experience in LA, one of the toughest casting environments in the world. She has trained in screen acting in New York and LA as well as improv at Second City and UCB. She wrote, directed and starred in her own award-winning web series that won Best Comedy at the Miami Web Fest, where she was also nominated for Best Actress.
Location
Address:
39 Queen's Head Street,
London
,
N1 8NQ
,
United Kingdom
Description:
Our new venue, opened November 2016.  A permanent dedicated venue for London's loveliest comedy night.